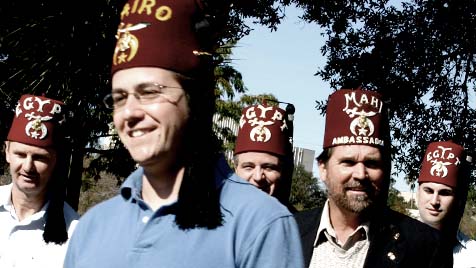 Who are the Shriners?
Shriners International is a fraternity based on fun, fellowship and the Masonic principles of brotherly love, relief and truth with nearly 200 temples (chapters) in several countries and thousands of clubs around the world. Our fraternity is open to men of integrity from all walks of life.
Shriners International also supports Shriners Hospitals for Children®, a health system of 22 locations.
---
The Freemasons
Shriners are members of the Masonic Fraternity and adhere to the principles of Freemasonry – a belief in a Supreme Being, of Brotherly Love, Relief and Truth.
When Shriners International was first founded in 1872, the organization built on the principles that guided Freemasonry, while adding an element of fun and ultimately, philanthropy, that set Shriners International apart.
---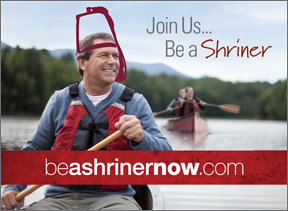 Become a Shriner
Throughout Shriners' history we have sought out men of integrity, character and strength. We bring into the organization men who share our values and will help enhance the mission of Shriners International. You will be surrounded by a network of like-minded men of great virtue. You will thrive and aspire to do great things.

Becoming a Shriner is easier than you think. The rewards will be far more than you expect.
Get Involved
---
Call us at the Arab Shrine at 785-234-5656.
You can email us using the form below.
---